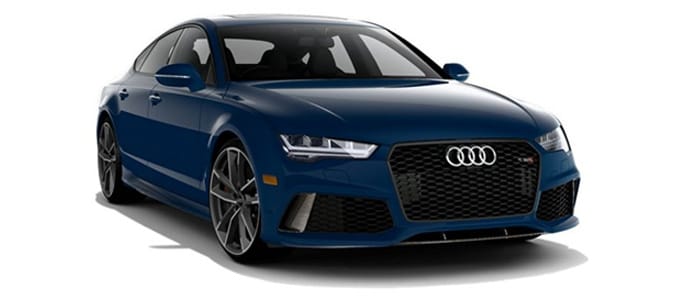 You've heard a lot about these certified preowned vehicles coming to you at a great price, but what should you really expect? Many people believe that the Audi Certified Preowned Vehicles are just a fancy way of selling used cars, but this isn't the case at all. The truth is that there is a big difference between certified preowned vehicles and other used cars. Here's why:
In House Inspections and Repairs
Many used vehicles are lightly cleaned up and made presentable before being resold. With Audi Certified Preowned Vehicles, the dealership is actually investing in the car. They comb through the car looking for damage and they make repairs as well as completing a 300+ point inspection of every part of the vehicle. To qualify for this program the vehicle has to be in great shape to begin with, but the dealership actually spends money to make sure the car is good enough for certification before selling it.
More Reliable
Thanks to this program, Audi Certified Preowned vehicles are more reliable than other used cars. Since they are worked on and inspected by Audi's team, you can trust that they are repaired up to the manufacturer's specifications and will deliver long term service to you without a problem. Thanks to the rigorous standards of this program, the vehicles that make the cut have low mileage and tons of life left in them.
Cost
Vehicles purchased through the Certified Preowned program are worth more than other used vehicles, and can be resold at a higher value. This is because of the condition of the cars and their lifespans. However, you are still getting a great deal because you're getting a like-new vehicle at used car prices. For many people this means buying a luxury vehicle instead of an economy car for the same price. Plus there are plenty of incentives on certified preowned vehicles that aren't available for other used cars.
Warranty Coverage
Once a vehicle has been certified by Audi it is also covered by a limited warranty for all of the items that were inspected. This extra coverage is extremely valuable for those who were worried about buying a used car without any warranty left. If you have any issues with your certified preowned vehicle, you can call Audi Richfield and have it repaired by Audi certified technicians just like if it was new.
At Audi Richfield ,we know you'll love driving away in a Certified Preowned Audi today. Located in Minnetonka, Wayzata, Victoria, Edina, Minneapolis-St. Paul, or Apple Valley. Stop in today! We have a growing selection of certified preowned vehicles to match any budget and they come with the full support and peace of mind that you get from our certification process.