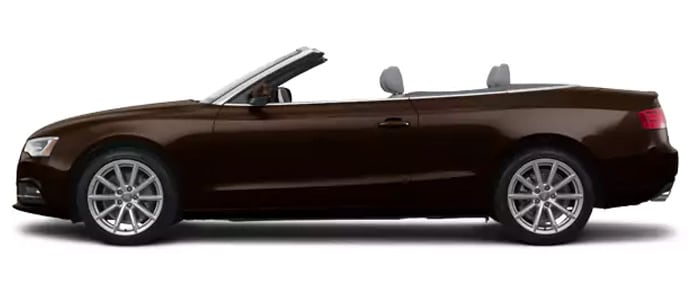 You may be curious about Audi's Certified Pre-Owned program. You've probably heard that you can get a great deal on a Certified Pre-owned Audi if you come in to Audi Richfield today! Well now's your chance to see what the program is all about and why it really is a great value to customers who have been waiting to get their hands on an Audi for themselves.
Making the Cut
It is important to understand that the Certified Pre-Owned Audi program is not just a list of used Audi cars. These are vehicles that have undergone extensive testing and inspection to ensure that they are nearly as good as new. Not all used vehicles make the cut, and you can be confident that those that do pass the test are reliable vehicles that meet all of Audi's exacting standards. In order for a vehicle to be eligible for the program it must be less than five years old and have less than sixty thousand miles but more than four thousand miles. Then it will undergo a 300+ point inspection inside and out.
The Inspection
The 300+ point inspection is the make or break point for most Certified Pre-Owned Audis. This inspection includes everything from bumper to bumper. The engine is tested, the seats are inspected, and plenty more. Throughout this process Audi's certified technicians are looking for any signs of unusual wear or damage to the vehicle. In most cases, if there is signs of damage, Audi will replace the parts themselves with dealer certified replacement parts. A vehicle that passes this inspection is almost as good as new. Your vehicle will also undergo a full CarFax report as a part of this inspection to determine if it was ever damaged in an accident.
Benefits of Buying Certified Pre-Owned
Not only does the Certified Pre-Owned stamp give you peace of mind when you drive off the lot; it also comes with several other benefits. For instance, a limited warranty that covers up to 100,000 miles or six years of driving and roadside assistance makes this one of the most desirable programs around. This warranty is transferrable to new owners as well, so you can sell your certified pre-owned vehicle with the warranty intact later on.
There is plenty to love about a Certified Pre-Owned Audi from Audi Richfield. Whether you live in Bloomington, Woodbury, Inver Grove Heights, Prior Lake, St. Louis Park, we have a large selection of certified pre-owned vehicles that have already stood the test of the 300 point inspection and have the Audi stamp of approval.