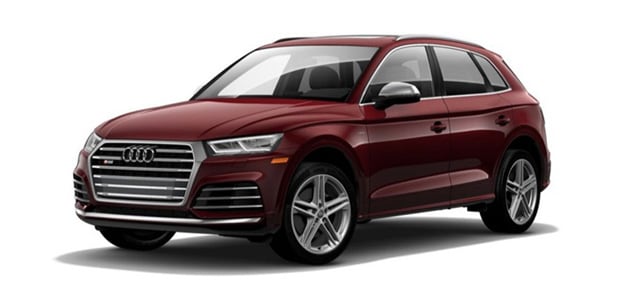 If it has been awhile since you last bought a vehicle, then you may not realize all of the exciting and unique features available in today's vehicles. Especially when it comes to the latest features in luxury cars like Audi. Thanks to a number of innovations, modern luxury cars are more comfortable, more secure, and more exciting to drive. Just take a look at these features of Audi luxury cars to get an idea:
1) Active Suspension
Hate cars that shake and shudder with every bump on the road? Active suspension is a great feature that utilizes sensors to determine the severity of road dips and bumps which then triggers a series of electric motors that adjust the vehicle's height to more comfortably take on those road imperfections. For example, an active suspension system might raise the wheel to go over a bump or reduce the car lean around a tight corner.

2) Ventilated Seats
Heated seats are an obvious must in the cold climate of Minneapolis-St. Paul, Minnesota. Yet, our area also gets some pretty hot and humid weather come the summer months. During July, August, and September, you don't want features to keep you warm; you want features to keep you cool and comfortable. Ventilated seats are luxury cars' answer to that issue. These unique features bring full climate control to drivers and passengers for more comfort and less force air conditioning as seats will stay cooler longer

3) 3-Zone Automatic Climate Control
Of course, those ventilated seats are only the beginning of climate control perfecting in new luxury cars like the
2017 Audi A4
. These new vehicles now offer rear passengers the ability to control the temperature, to the degree, of the air coming out of rear-located vents. Additionally, the driver and the front-seat passenger will have two unique zones that feature touch-sensitive controls for the best in comfort.

4) Dynamic Steering
Dynamic steering will be debuting in
Audi's 2018 SQ5 SUV
and is designed to make steering the luxury SUV feel more natural and intuitive. This is a variable-ratio steering unit that alters how much force the driver needs to use to turn the wheel, basing that force on vehicle speed and other vehicle monitored systems.

5) Smart Ambient Lighting
This is a special new ambient lighting system that not only offers new Audi vehicle owners more than a dozen interior colors to choose from, but it can also be linked to the vehicle's blind spot warning system. This means that should you park and go to open the door, the interior door lighting will flash red to warn of a car, cyclist, or similar object about to pass. This prevents you from injuring them, your vehicle, or yourself.

6) Semi-Autonomous Driving
Blind spot warning is not the only fancy tech system included in luxury cars. The latest Audis all come with a suite of semi-autonomous driving systems that are designed to make driving a whole lot easier, less stressful, and much safer. This includes adaptive cruise control and lane keeping assist that will prevent fatigued or otherwise distracted drivers from accidentally turning in front of oncoming traffic or into another vehicle.
Visit Audi Richfield to See These Luxury Features for Yourself
Want to test drive a luxury vehicle with these features and more? Come down and visit us today at Audi Richfield to take our new 2017 and 2018 luxury offerings for a test-drive. We are conveniently located just off of I-494 at 1401 E 77th Street just two blocks west of Washington Park and minutes from the Minneapolis-St. Paul neighborhoods of Bloomington, Minnetonka, St. Louis Park, and Chanhassen.