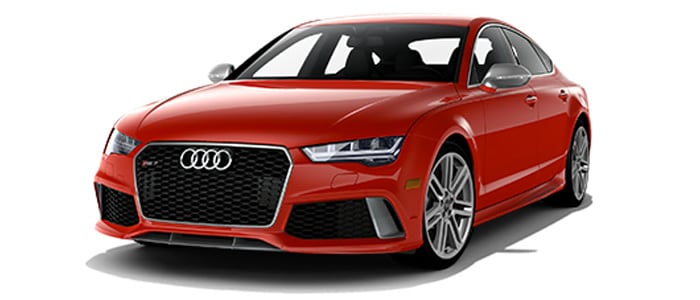 Many drivers in Minneapolis-St. Paul have fallen in love with Audi certified pre-owned (CPO) vehicles. They love the style, performance, reliability and value that these vehicles offer. If you're looking for a great vehicle, here are seven reasons to test drive an Audi certified pre-owned vehicle.
1. Audi Style and Performance
First, all Audi certified pre-owned vehicles come with Audi's refined style and well-known performance. They are Audis, after all. While exact features and specifications vary from year to year and model to model, all Audis offer top-tier luxury and under-the-hood capabilities.
2. Inspected Reliability
Second, every Audi certified pre-owned vehicle has passed through a rigorous inspection. This inspection, which is conducted by Audi-authorized dealer mechanics, includes more than 300 individual checks. Should a vehicle fail any of them, either the issue is properly addressed or the vehicle isn't certified. Drivers who purchase certified Audis, therefore, can have confidence that they're getting reliable vehicles.
3. Excellent Warranty Coverage
Third, Audi includes an excellent warranty with all certified pre-owned vehicles, just in case something does go wrong. All certified pre-owned models come with a 6-year/100,000-mile warranty that provides peace of mind for many miles, and doesn't cost anything extra.
4. Emergency Roadside Assistance
Fourth, all Audi certified pre-owned vehicles also come with 24/7 emergency roadside assistance. If a driver gets a flat tire, runs out of fuel or has some other roadside emergency, help will immediately be sent no matter what time or day it is. While the warranty provides coverage for certain repairs, this emergency roadside assistance helps when there are unexpected emergencies.
5. Great Value
Fifth, Audi certified pre-owned vehicles represent incredible value. Unlike non-certified vehicles, these Audis come with warranties and assurances, so drivers don't have to worry a lot about unexpected repair costs. They also come with a much lower price tag than brand-new Audi vehicles, for they've depreciated a significant amount. No other category of vehicle offers the same combination of reliability and reduced price.
6. A Wide Selection
Sixth, Audi's certified pre-owned program isn't limited to one model or type of vehicle. Any Audi vehicle that qualifies may be certified through Audi's program, which ensures there's a large selection of Audi certified pre-owned vehicles available. Drivers can find large SUVs, sporty coupes and everyday sedans that are certified pre-owned. Moreover, there are plenty of colors, configurations and trims to choose from.
7. Risk-Free (Technically)
Finally, taking an Audi certified pre-owned vehicle for a test drive is risk-free (at least technically). There's, of course, no obligation to purchase a vehicle after test driving it.
Many drivers are, however, at risk of falling in love with a certified pre-owned Audi vehicle while test driving it. You won't have to buy an Audi after taking it for a test drive, but you'll likely want to. It's not easy to resist a vehicle that has so much going for it.
Audi Certified Pre-Owned Vehicles at Audi Richfield
If you're in St. Louis Park, Prior Lake, Eagan or anywhere else in the Twin Cities, and would like to risk test-driving an Audi certified pre-owned vehicle, come see Audi Richfield, A brand-new dealership located at 1401 77th Street East in Richfield, Audi Richfield has showrooms full of new and certified pre-owned Audi vehicles (as well as a 30-bay service center). Come look at some of the certified pre-owned Audis available, and let the dealership's team know if you'd like to take any for a test drive. You're more than welcome to, for Audis should be driven.