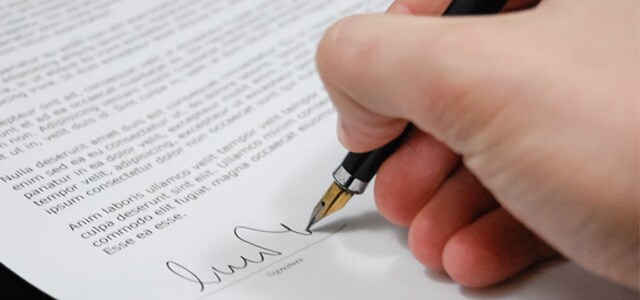 If you are considering an signing up for an Audi lease, you are probably also wondering whether it is the right choice for you. A lease can provide a great way to finance a new car that will also come with a comprehensive warranty that covers regular maintenance. However, a lease isn't necessarily the best choice for every buyer. Here are six factors to consider before you sign an Audi lease:
1. How much do you drive?
There are different annual mileage options available, but if you go over your allotted mileage, you will have to pay a fee for each mile you go over. Typically, you will pay $0.20 per mile. Lease mileage options include 10,000, 12,000 and 15,000. For those who have a short commute and travel long distance by airplane, a lease is a great way to get behind the wheel of a new vehicle.
2. Are you willing to pay for excessive damage?
Wear and tear is normal and your lease will include stipulations about how much damage is acceptable at the time you turn in your vehicle. However, if you experienced a lot of chips, dents and scratches during your lease, you may be hit with additional fees. Fortunately, most people park their vehicles in a garage, which significantly reduces that chance of any accidental blemishes.
3. Do you plan to continue to drive Audis?
If you turn in your lease and don't opt to purchase or lease another Audi brand vehicle, you will also have to pay a disposition fee. In most cases, this fee costs just a few hundred dollars, but it is something to consider when deciding whether an Audi lease is the best and most affordable option for you.
4. Do you want to drive a new car?
The great part about signing up for an Audi lease is that you can drive a brand new model for much less than you would pay to finance a purchase. Essentially, your payments cover the depreciation of the vehicle. Audi Richfield knows that they will receive a well-maintained, used vehicle that can then be sold at the end of the lease term, so the price of a lease can result in significantly lower monthly payments.
5. Do you quickly get tired of your vehicle?
Some people fall in love with their Audi and drive it for the next fifteen years. Others are more fickle and like to be able to always be driving the latest model. With a lease, you can turn in your car for a new model every two years.
6. Are you willing to pay for repairs and maintenance?
If you purchase a used car, chances are that you will have to pay for repairs in the next 24 months of the life of the vehicle. However, when you choose an Audi lease, your vehicle will be covered under warranty and Audi Richfield will take care of all your repair needs. With a lease, it is in the dealer's best interest to make sure that the car is an excellent shape so that they can receive a maximum profit when they resell the car.
There are a lot of different factors to consider before signing an Audi lease. That being said, this type of agreement can be highly beneficial for the right person. To learn more, stop by Audi Richfield, conveniently located next to the airport.