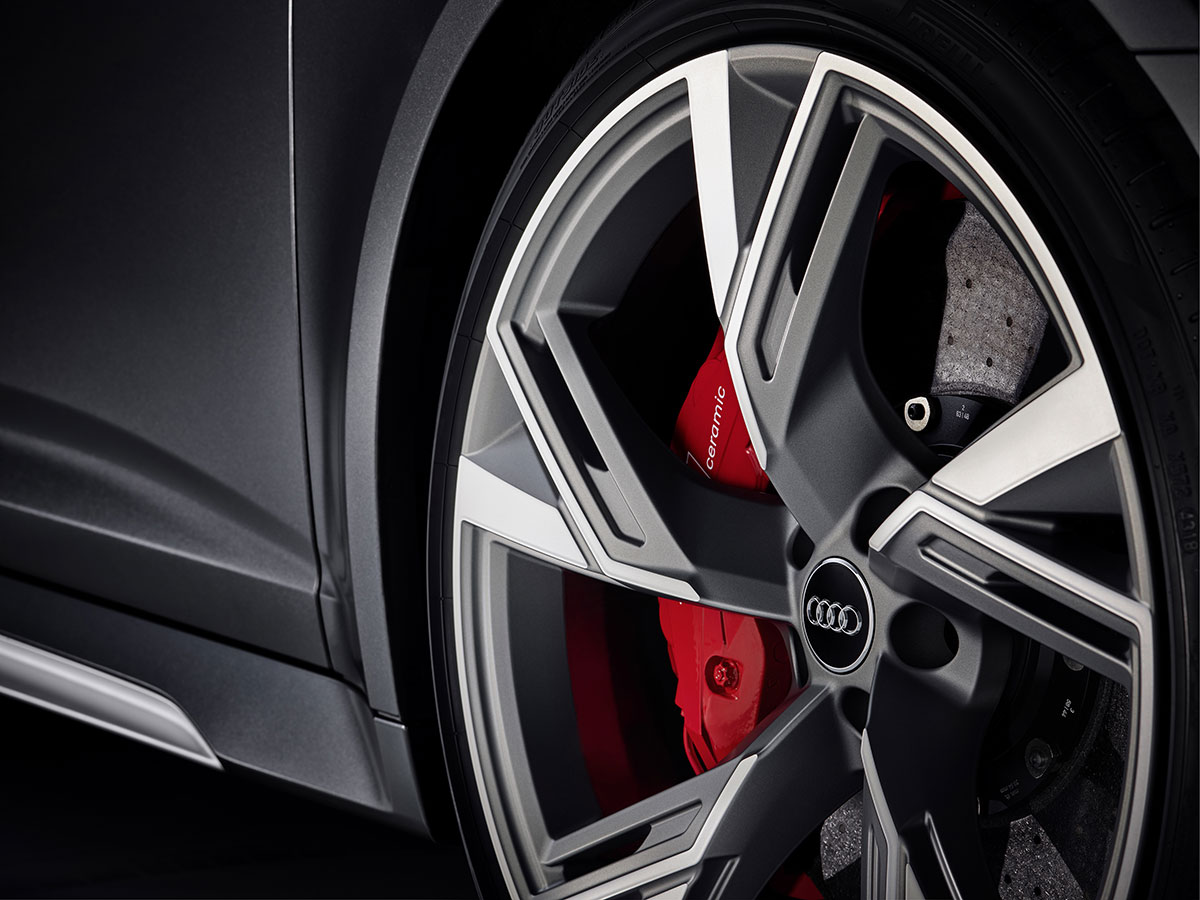 Audi Front Brake Pad Repair Service in Richfield, MN
As you drive your Audi, the front brake pads find themselves wearing down and need repair or replacement when they have been used excessively. Your brake pads should be checked when having your tires rotated so that you have an idea when they will need to be changed. During the front brake pad repair service, certified technicians will inspect the friction material on the pads to determine if they are too thin.
Front Brake Pad Repair Process
Once our technicians have determined if you need new brake pads, they will begin the replacement process. First, they will remove your old pads and inspect your rotors. These old pads may have worn down enough to damage your rotors. If this case, resurfacing or replacement may be in order. If your rotors look fine, they will install new OEM brake pads. After everything is put back together, a road test will be conducted to ensure your new pads are working correctly.

Replacing Brake Pads is Vital
Front brake pad service should be done regularly to ensure that your brake system works properly. Having enough friction material is essential to give a safe and quick stop should you need to do so while driving. Not having enough friction when trying to stop can cause you to press your brakes much harder. When you do this you wear down your entire brake system much faster than usual. And when your system is worn down, you require your stopping distances to increase- which could lead to poor driving, or even worse, an accident.
If you are aware that your front brake pads need replacing and you don't come in for service, you are endangering your life, your passengers, and anyone who is on the highway. Once you notice squealing from your brakes or the inability to stop right away, you should schedule a service to have the front brake pads repaired!Premier Service & Parts from Audi Richfield

At Audi Richfield, our service department and certified technicians are here to ensure you get the best quality service that will keep you safe on the highways. Our Audi clients live not only in Richfield MN, but also in Minneapolis, St. Paul, and Bloomington MN. This confirms that we are a highly trusted business. Contact our service department today to schedule your next Audi service.


Service/Tire Center Amenities:
Work stations
TV & WiFi
Coffee & Beverages
Snacks
Complimentary Loaner Vehicles
Shuttle Rides
Complimentary Car Wash
Certified Technicians
Body Shop Onsite
Schedule Service
Service Hours
Monday

7am-6pm

Tuesday

7am-6pm

Wednesday

7am-6pm

Thursday

7am-6pm

Friday

7am-6pm

Saturday

8:00 AM-1:00 PM

Sunday

Closed