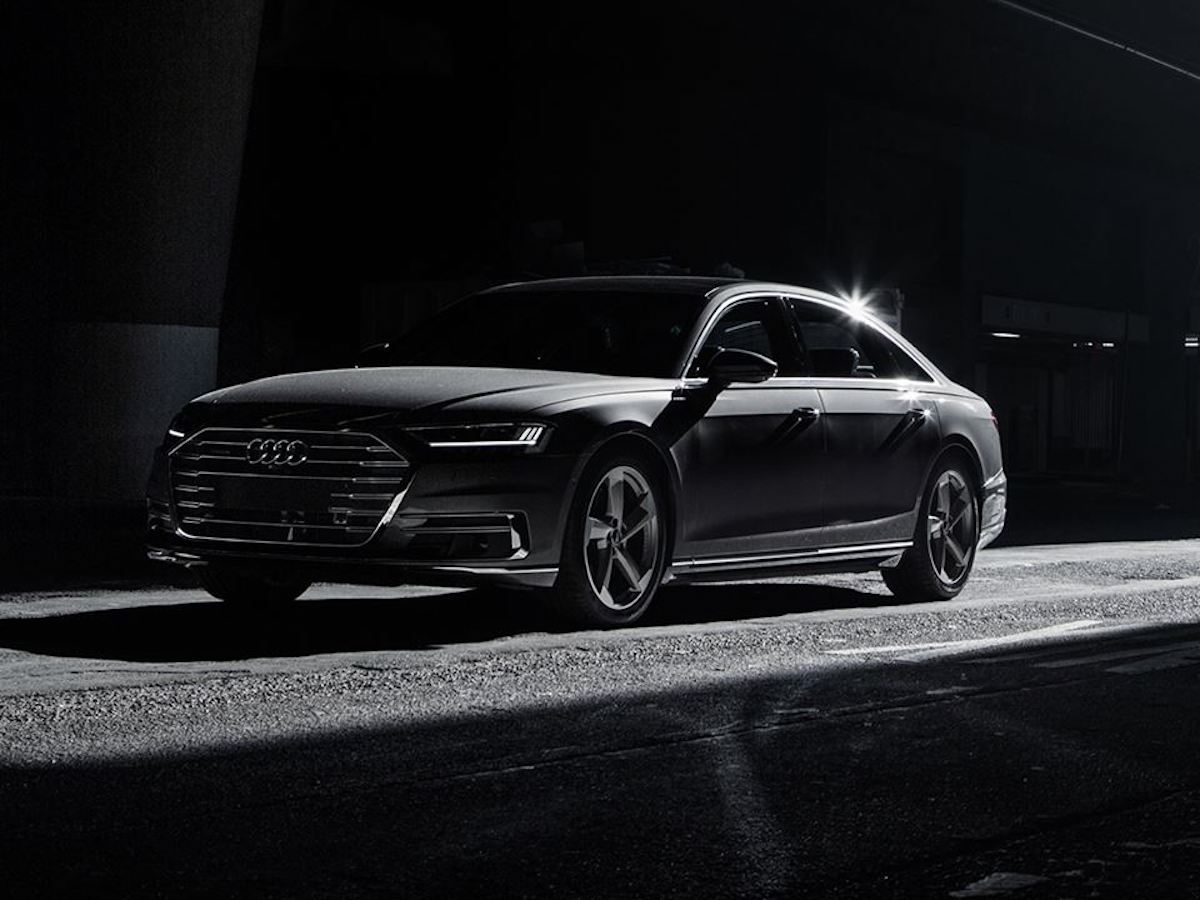 Audi Transmission Fluid Exchange Service in Minneapolis   
Your Audi is a complex and highly sophisticated machine. This is what makes Audi Vehicles stand out from the crowd. The Automatic Transmission in your Audi provides high performance as well as efficient operation. The Transmission in your Audi is a complex,  computer-controlled modern marvel and can have up to six speeds plus overdrive.
How Your Transmission Works
The Transmission is the connection between your Audi's engine and the road. The job of the Transmission is to keep the engine operating at the most efficient speed depending on the load, road conditions and even the number of passengers. Taking all of the power the engine produces and transmitting it to the drive wheels is a highly stressful task. Your Transmission is literally pushing a 3000-pound weight every time you start off from a stop. Accomplishing this task is a multitude of gears, clutches, friction bands and pumps that all operate in unison with you ever having to think about it.

Servicing The Transmission in Your Audi
Service intervals vary but generally fall between
40,000 and 50,000 miles
. The transmission contains about six liters of specialized lubricating oil that not only lubricates but also cools and provides the hydraulic pressure needed to change gears. Transmission temperatures can reach several hundred degrees and over time this can cause the fluid to lose its lubricating properties. 
When this happens, you can risk transmission failure, which can cost up to $8,000 to repair. Because the average servicing and fluid change costs are between $135 and $155, this is inexpensive insurance.
Why You Should Have This Service Done at an Authorized Audi Dealer
Transmission service requires many components and steps, and even the fluid needs to be correct for your vehicle. Using the wrong fluid could cause serious damage and void your warranty. Replacement filters and gaskets and fluids are specifically engineered for your Audi and the technician performing the service needs to be factory trained and certified.
Our Service Area offers a comfortable lounge with many amenities to make your service experience pleasant, and there is a courtesy loaner and shuttle service if you prefer to simply drop off your Audi and go about your business. Thank you for choosing Audi Richfield located at 1401 77th St. East, Richfield, MN 55423, Hennepin County.
Service Hours
Monday

7am-7pm

Tuesday

7am-7pm

Wednesday

7am-7pm

Thursday

7am-7pm

Friday

7am-5pm

Saturday

Closed

Sunday

Closed