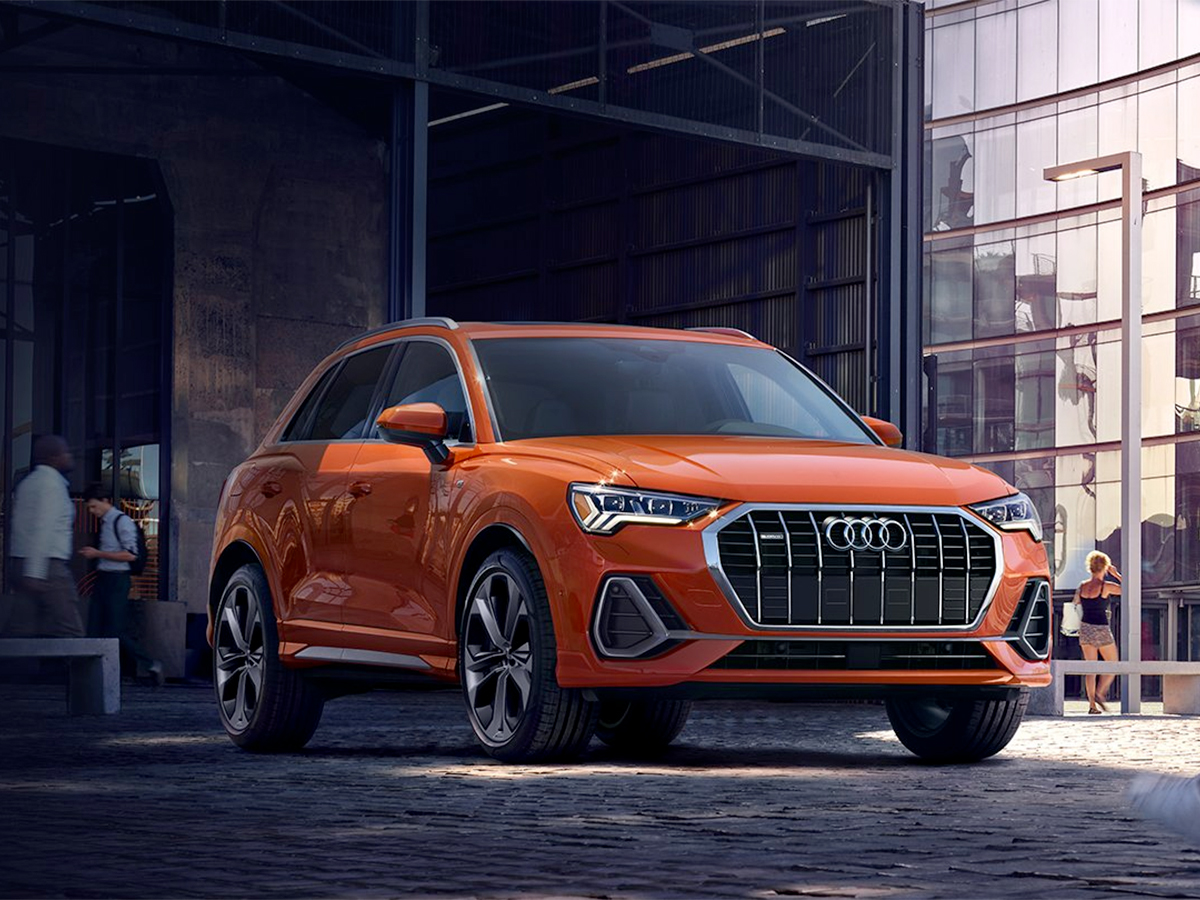 Audi Two-Wheel Alignment Service Explained
When your Audi needs its wheels aligned, this can mean that the front two wheels need to be inspected and aligned adequately by a certified technician. During an alignment service, your Audi will be lifted on a rack so that technicians can access the front wheels. By using laser-infused equipment, the tech will properly align the front wheels. They will make adjustments, as needed, to the front wheels. During this process, they will also inspect the condition of your tires, along with your suspension and steering systems. Service is complete with a road test to determine that the alignment is correct.
Certified Two-Wheel Alignment Service
This alignment should be done every six months on your Audi, or every other conventional oil change service. Having routine two-wheel alignment service ensures that your Audi is riding smoothly and the tires are wearing evenly. This also allows the technicians to inspect other systems and ensure that there are no other problems. Having these technicians take the opportunity to examine these areas can prevent future damage to your Audi, or minimize any current issues that you may be experiencing.

Driving With Misaligned Wheels
If your front two wheels aren't aligned properly, you will begin to notice that your vehicle is pulling when your drive. It can be to either side, right, or left. You may also see additional or uneven tire tread wear. All of this can be avoided if you take a look at your owner's manual to see when your manufacturer recommends wheel alignment service.
Audi Richfield Service Center
At Audi Richfield, you can expect quality service from our service department. Located in Richfield MN, we proudly serve these Audi owners in addition to those living in Minneapolis, St. Paul, and Bloomington, MN. Our certified technicians specialize in the Audi brand and have a thorough understanding of your particular model.
While we service your Audi for the two-wheel alignment, enjoy our comfortable customer lounge that is equipped with snacks and beverages. If you need to do some shopping, our shuttle service will take you to the nearest shopping center, or you can take advantage of a loaner car. Contact our service department today to schedule your next two-wheel alignment service or any other service your Audi may need.


Service/Tire Center Amenities:
Work stations
TV & WiFi
Coffee & Beverages
Snacks
Complimentary Loaner Vehicles
Shuttle Rides
Complimentary Car Wash
Certified Technicians
Body Shop Onsite
Schedule Service
Service Hours
Monday

7am-7pm

Tuesday

7am-7pm

Wednesday

7am-7pm

Thursday

7am-7pm

Friday

7am-5pm

Saturday

8am-4pm

Sunday

Closed