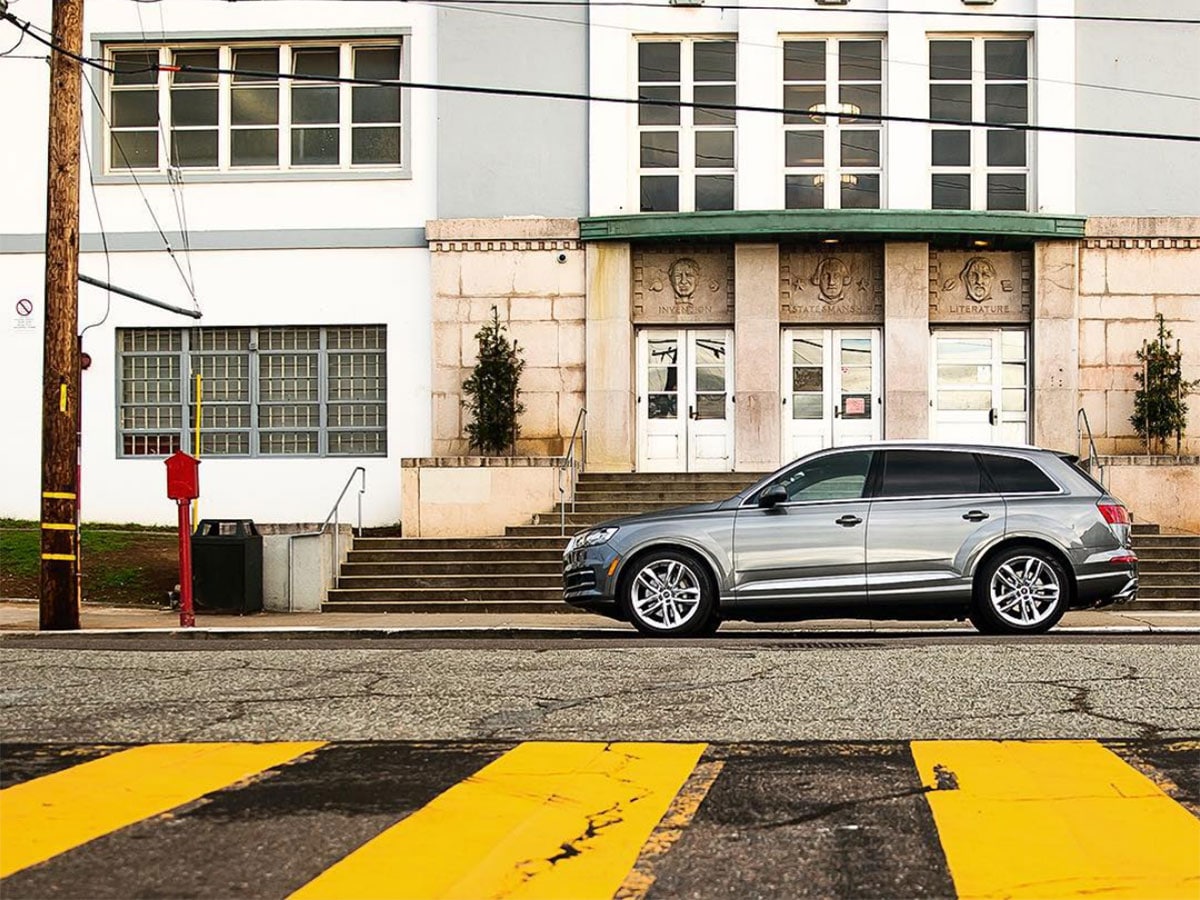 Benefits Provided to you with Regular Tire Rotation Service:  
Protects tire wear 
Extends tire life 
Improves safety 
Supports better fuel efficiency 
Quiets ride noise where the tires meet the road
What is Tire Rotation & Why is it Valuable? 
Tire Rotation is a fundamental tire maintenance strategy that regularly inspects each tire and moves them as necessary to extend the tires' life. Without Tire Rotation Service, the variable steering & handling forces impacting each tire will generate rapid or uneven tire tread wear patterns. Rapid and uneven tire tread wear will eventually decrease driving comfort while increasing operating costs related to replacement tires. The benefits associated with routine Tire Rotation Service include even tread wear, smoother riding, long tire life, and reduced operating costs. Benefits of regular tire rotation service are listed above!
What happens during Tire Rotation Service at Audi Richfield?
Every Tire Rotation Service at Audi Richfield begins with an expert technician that has performed the service dozens of times on luxury vehicles exactly like yours. Each tire will be inspected with strategic analysis of current tire wear and determining the best next wheel location for the tires. Selecting the best Tire Rotation Service strategy is best left to the experts because they have extensive training on all Audi cars, crossovers, and SUVs and their service requirements. When every tire is positioned at its new wheel location, you rest assured that you are positioned to reap the rewards of Tire Rotation Service. 
Tire Rotation Service is a Brake Inspection Opportunity 
At Audi Richfield, we are always analyzing our services looking for ways to add value to the customer experience. Tire Rotation Service is one of those opportunities - Every Tire Rotation Service offers an excellent opportunity for an expert technician to provide a complimentary inspection of the primary brake system components. If the technician detects any faulty parts, such as defective brake pads, damaged caliper, or brake fluid leaks, you will be extended an opportunity to correct the problem before it can get worse to threaten braking performance and passenger safety. Brake inspection adds tremendous value by providing our customers with a much-needed yet complimentary assessment of the brake system to ensure it's generating stopping power at peak performance. 
Service Hours
Monday

7am-7pm

Tuesday

7am-7pm

Wednesday

7am-7pm

Thursday

7am-7pm

Friday

7am-5pm

Saturday

Closed

Sunday

Closed